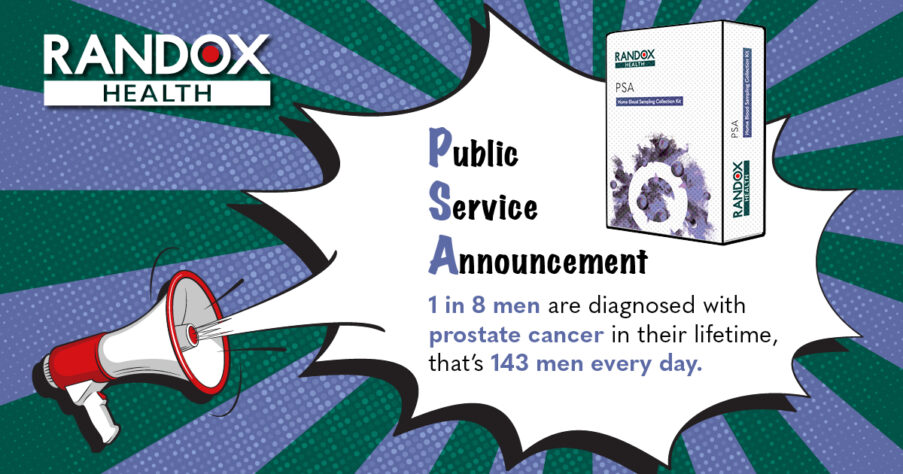 November is a month where we can globally raise awareness and put a spotlight on men's health issues. Prevention is better than cure, and we want you to take control of your own health and take action early to own your health.
1 in 8 men in the UK will be diagnosed with prostate cancer, and some are more at risk than others. If you're over 50, or men in your family have been diagnosed, you could be at higher risk.
Prostate cancer is the most common form of cancer in men in the UK, with around 52,300 men diagnosed each year according to Cancer Research UK. The number of people diagnosed has increased over the last 10 years, mainly due to the population demographic getting older.
Common issues men can experience with poor prostate health include:
Difficulty urinating – can be painful/burning
Blood in urine or semen
Difficulty in having an erection
Prostate Specific Antigen (PSA) is a protein made only by the prostate gland. A PSA test is a blood test to help detect prostate cancer or abnormality within the prostate. According to the NHS, raised PSA levels could indicate prostate cancer, an enlarged prostate, inflammation, or a urinary tract infection.
How To Test Your PSA levels
Randox Health, incorporate PSA testing across various mediums. Whilst it's a mandatory test included in all of our full-body health check services for men, we also have PSA testing as it's standalone package and even available as an at-home test kit, meaning you can comfortably test in your own humble abode. We recommend that all men aged over 50 should consider PSA testing as PSA levels naturally rise with age.
Why not get a comprehensive check?
A Randox Health Everyman health check includes a PSA test, alongside 150 data points linked to your overall health. Test results will identify your PSA levels and if they are optimal or excessive, as well as a range of key areas including heart, muscle, and nutritional health. Repeat testing is included in the package to track changes to help you protect your future health.
*Please note PSA is not a diagnostic test for prostate cancer, but rather, for overall prostate health.
08/05/2023
Find out how results from the Everyman health test revealed a raised PSA that helped Andrew to protect his future health