It has been a busy month here at Randox Health. We are pleased to announce that we have opened two new Randox Health clinics conveniently located on Birmingham High Street and North Street, Chichester. These clinics join our existing operating clinics across the UK providing the most advanced personalised health programs.
At Randox Health each of our health packages are designed to provide key data and actionable insights to improve your health.
Over the past few years, we've seen a dramatic change in people's behaviours as they seek to better understand their health and wellbeing. We provide a range of specialised health packages to enable you to take control of your health and promote preventative healthcare.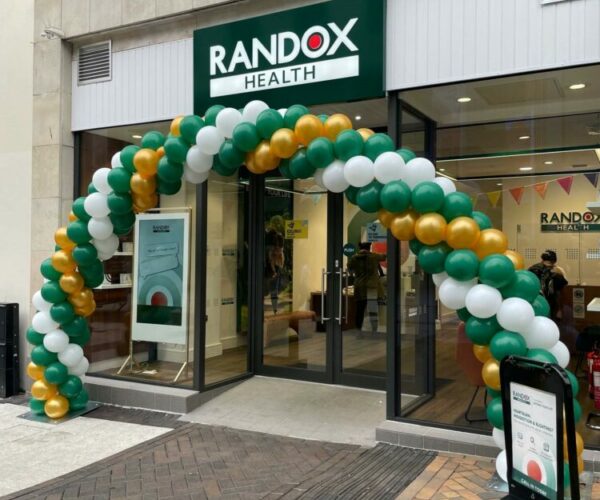 Full Body Health Checks
Regular review of your health data is key to understanding and maintaining good health and wellbeing.
Our popular Everyman and Everywoman 12 month health programme includes two full health checks per year to help track and improve your health data. Up to 150 data points linked to key health areas are measured during each visit, with a personalised health plan summarising your results. Repeat testing and follow up consultation are arranged six months after the initial test, inclusive of the price.
Specialised Health Packages
We further provide in-clinic testing for a range of key health concerns, including sexual health, hormonal health, and genetic testing.
We have seen an increase in the importance and awareness of gut health. Researched by National Institute for Health and Care Excellence (NICE) reports that bowel issues are a common complication experienced by adults within the UK, with constipation affecting nearly 13% of the population.
We have established a range of tests designed with patients in mind that can help to test for bowel issues, with our Digestive Bowel Health Test. Read our latest blog post to find out more.
A full list of health programmes can be found here. 
We have all become more aware of our responsibility to take care of our health since the pandemic. We aim to help everyone be proactive about their health by offering a wide range of testing options, both in clinic and at home.
Come in and see us on Birmingham High Street and North Street, Chichester to find out how we can help you to live a healthier life.
Find all Randox Health clinic locations here. 
Randox Health – Birmingham
39 High Street
Birmingham
West Midlands
B4 7SL
England
Randox Health – Chichester
13 North Street
Chichester
West Sussex
PO19 1LB
England